Psychologist and Preacher for Emotional and Spiritual Help
We offer assistance with anger management, marriage and family matters, as well as overcoming substance abuse.
Dr. Isaac Deas Consulting in Tavares, FL believes in changing the world, one life at a time. Dr. Isaac Deas II is a dynamic visionary who motivates his audiences, students, and clients to soar to new heights in their quest to succeed emotionally, spiritually, and financially. This leadership is also shown with how he has become an outstanding community pillar in the Central Florida area after having lived there since 1990.
With more than 21 years of experience in adult and adolescent counseling, he provides a no-nonsense approach to therapeutic intervention. He does this by helping clients reach objective solutions to everyday issues in their homes or workplaces.
Therapeutic Intervention Specialties
Anger Management
Behavior Modification
Marital Counseling
Mental Health
Parenting Classes
Pre-Marital Counseling
Sexual Abuse
Substance Abuse
Violence Prevention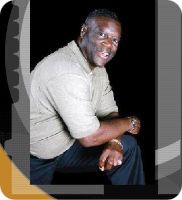 Custom Workshop Development
Dr. Deas has the energy, style, and panache that would be an invaluable addition to your upcoming convention, meeting, training session, or event planned in his area of expertise. His dynamism and high-powered speaking abilities motivate audiences to achieve greatness and expand their inner potential while leaving them with messages that can be utilized in daily life.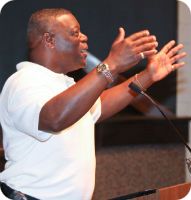 He will tailor his presentation to meet the needs of your organization. His areas of expertise are:
Boundaries
Leadership Development
Motivational Training
Parenting
Team Building